PLACE: Ogre, Latvia (30km from Riga)
SESSION I: 24.june – 30.june (12 places free)
SESSION II: 1.july – 7.july (14 places free)
SESSION III: 8.july – 14.july (9 places free)
CHECK-IN monday 8:00, CHECK-OUT sunday 13:00
AGE: 2006-2010
INCLUDED: 7x day, 3x meals, 2x on-ice and 2 off-ice trainings daily, training on the beach, special guest from KHL.
RESERVATION: until 31.may, phone +37126714266 (use WhatsApp and Viber).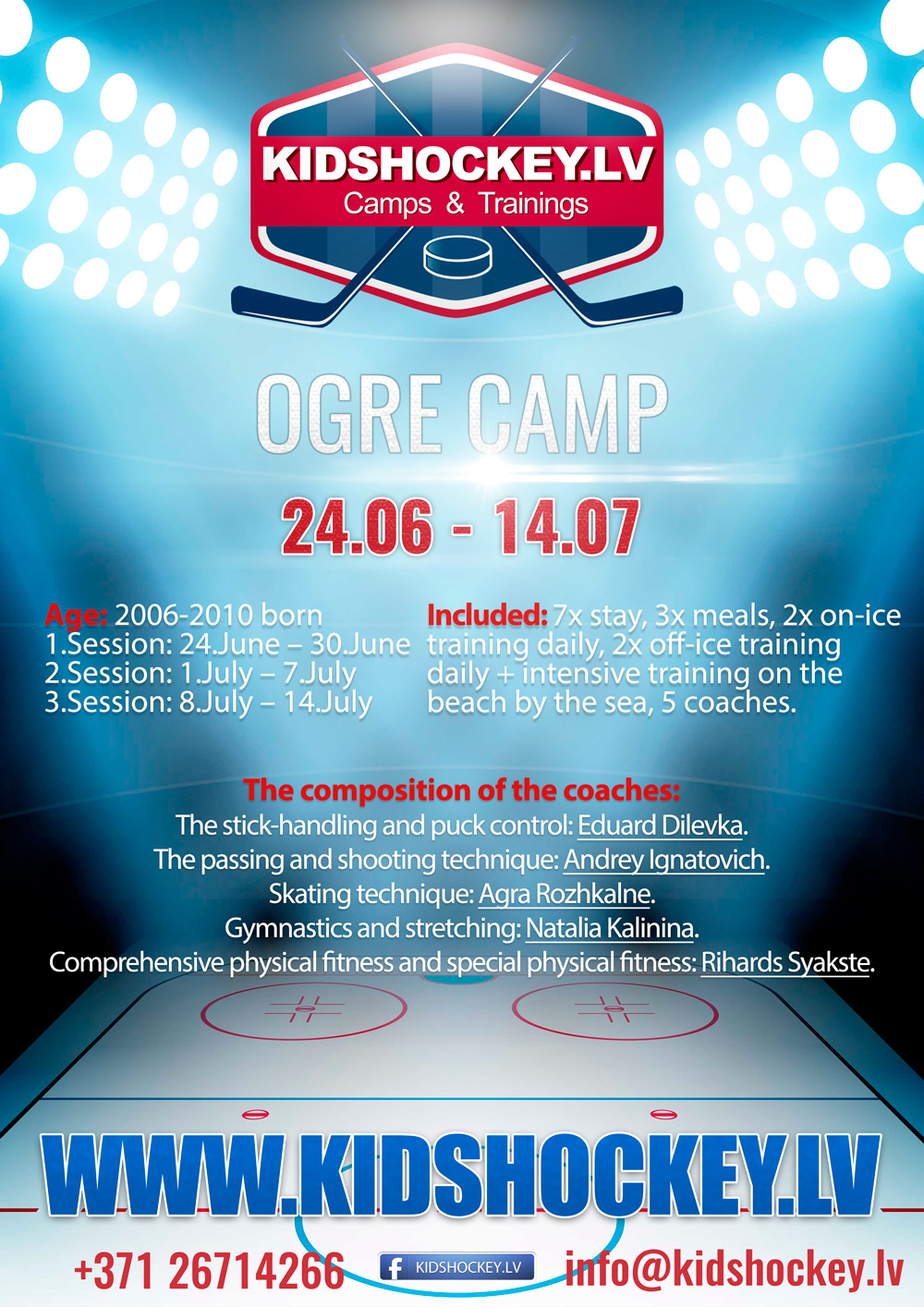 SEE YOU ON THE ICE!